Main content starts here, tab to start navigating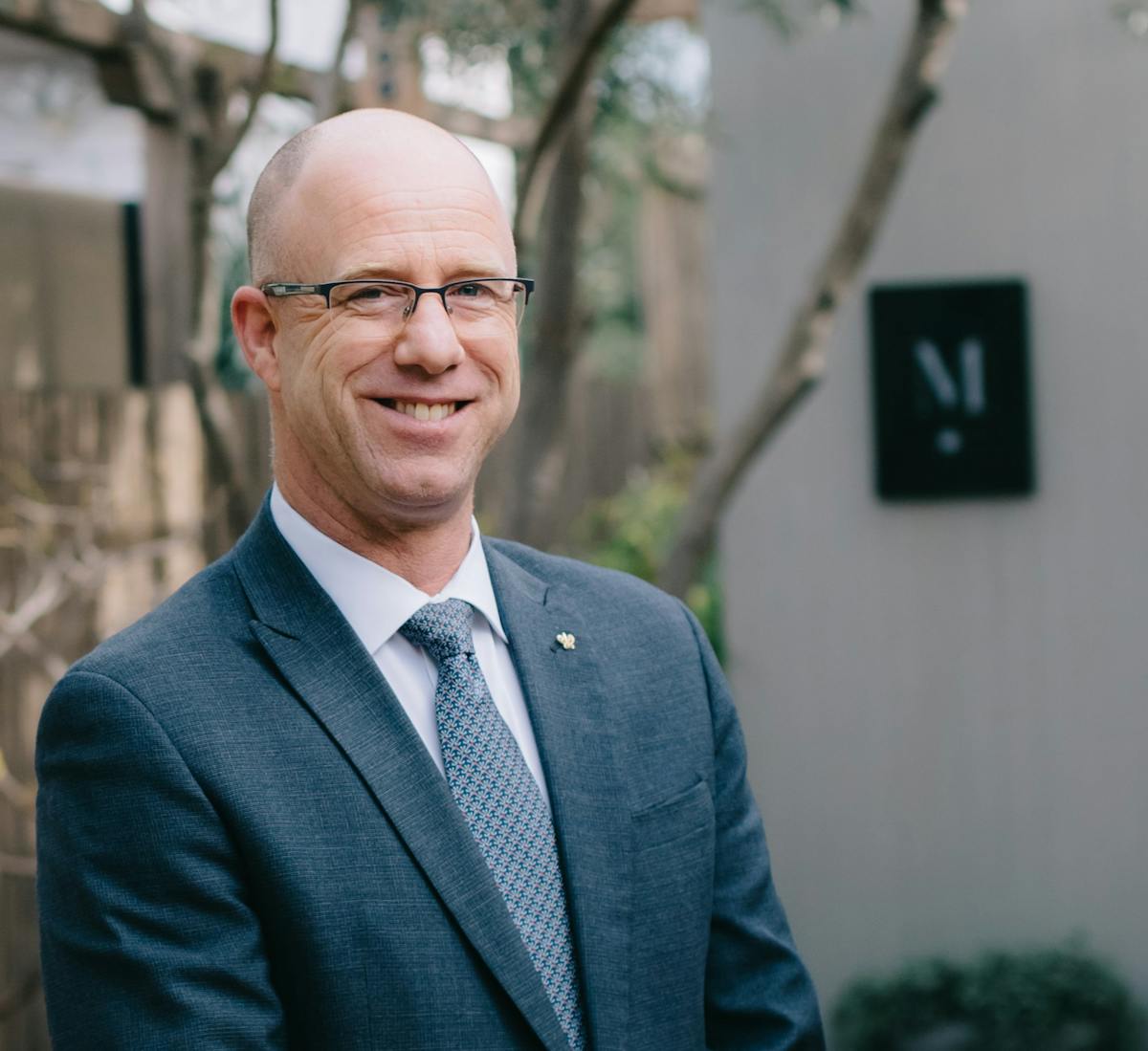 Jim Rollston, MS
Wine Director
Doing his part to provide the singular example of the modern gastronomic experience, Manresa's Wine Director and Master Sommelier Jim Rollston provides an elevated complement to Chef David Kinch's cuisine. Sharing a history of French experience with Kinch, many of Rollston's picks come from France, although he balances the selection with a plethora of wines from California and other international regions for a truly world-class assemblage. "I always seek wines that convey a distinct sense of place that says something about its makers, its origin, and the culture that gave rise to it," Rollston says. "But, above all, I'm attracted to quality."
Rollston also leads nightly service in the dining room, and provides oversight to the beverage team, using his leadership role to offer expert guidance while supporting staff development. "I encourage a culture of discovery within the team that allows them to find their own voice and share genuine perspectives with our guests," he explains. "I'm inspired every night, when we get to create a magical evening for people and watch it develop right before our eyes. That never, ever gets old."
The sommelier came into the restaurant industry as a busboy while studying mathematics at the University of California, Berkeley. Inspired by the passion of that restaurant's wine buyer, Rollston found himself more curious, especially as he began waiting tables, and picked up every wine book he could find while exploring all of the bottle shops throughout the East Bay. While in grad school, he made the ultimate decision, leaving to work the harvest for two California wineries before jetting off to France in 1997 for a six-month harvest apprenticeship, an experience that still resonates to this day.
Returning to Northern California, Rollston then worked in winemaking for five years before taking up post as wine director for Farmhouse Inn, a Michelin-star hotel and restaurant in wine country, and later, in 2005, for two-Michelin-star Cyrus Restaurant in Healdsburg, CA. Next, he spent two years in wine sales before bringing his expertise to The Lodge at Pebble Beach in 2012, overseeing its three concepts as lead sommelier and mentoring several on his team through their exams with the Court of Master Sommeliers.
While continuing to work in Michelin-star restaurants, Rollston started his journey towards the Master Sommelier exam in 2013, when he was awarded the Rudd Scholarship from the Guild of Sommeliers. Presented to the highest scorer in the Advanced Sommelier exam from the Court of Master Sommeliers, Americas, the scholarship provides Master Sommelier candidates with coursework funds and an invitation to the Rudd Roundtable in Napa Valley, CA. Rollston achieved Master Sommelier level in May 2016.
During this time, chef David Kinch invited Rollston to join Manresa as its wine director in 2014, and he helped Manresa earn its third Michelin star in 2015. Recognizing his contributions to the landmark restaurant, Food & Wine named Rollston one of 2017's "Sommeliers of the Year."
The Master Sommelier resides in the idyllic Santa Cruz community of Ben Lomond with his wife, Keri Allen, and their cat, Charlie. Outside of his work at Manresa, he stays busy by teaching sommelier students, reading fiction and wine books, and listening to jazz.