Main content starts here, tab to start navigating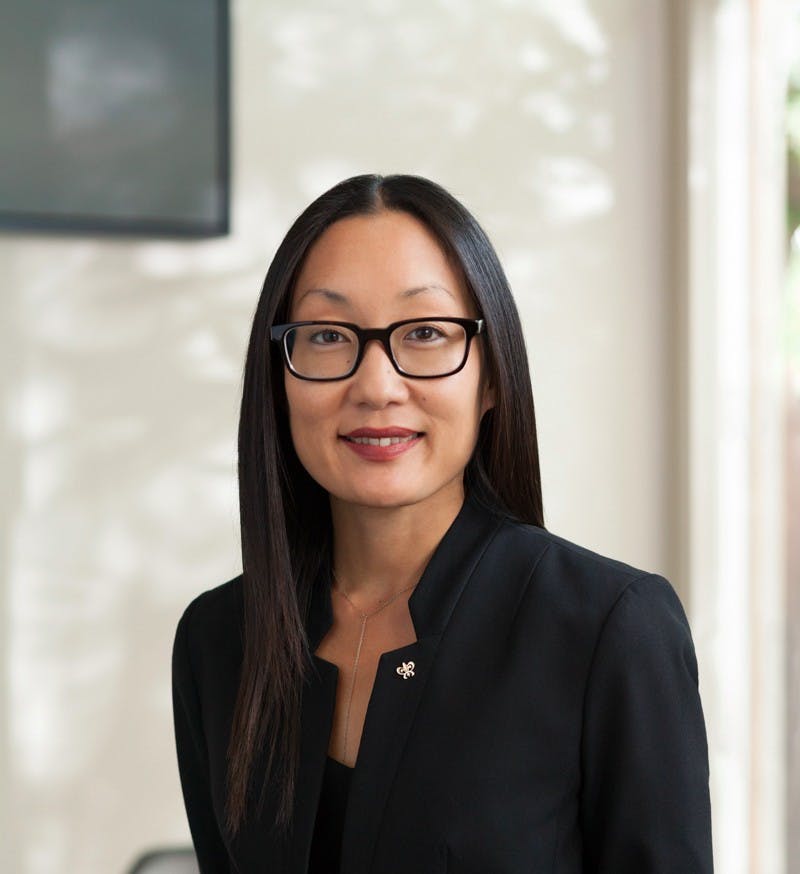 Jenny Yun
General Manager
At the helm of Los Gatos, CA's Manresa, General Manager Jenny Yun orchestrates the finely tuned service reflected in the restaurant's three Michelin stars. With a management style cultivated in some of the country's most revered establishments, Yun curates the acclaimed restaurant's thoughtful and adaptive service forging a connection between the kitchen and the table.
Also serving as a consultant to Chef David Kinch in the realms of branding and concept evolution, Yun has taken on countless endeavors, including orchestrating Manresa collaborations such as the two-week Residency in France, in which Chef David Kinch and the Manresa team collaborated with some of the most legendary culinary houses in France in celebration of Manresa's 15th Anniversary in September 2017. Embracing continual improvement, and with a mindfulness of rhythm and fluidity, Yun succeeds at creating a welcoming environment where guests can feel at ease, as if they were having dinner at a friend's house.
A team mentality is at the core of her philosophy, and her staff are equally as important as the guests. "Each guest who comes through our door is looking for something different," Yun says. "I ensure movement in the dining room is natural and pleasant, meeting every individual demand." Yet, Yun says, "No single person can take credit for the guest's experience. I nurture my team by gaining an understanding of each member and ensuring they are happy and well-equipped, through ample training and care, to exceed expectations." This understanding is cultivated not only through observation, but also by joining her team on the floor and working side-by-side nightly. Seamless, second-nature service results, in which the team's genuine devotion to Manresa's cuisine and ethos shine through in every interaction.
The San Francisco native left California for New York City in 2000 to pursue a fashion career. Shortly thereafter, Yun discovered a passion for the service industry through the hospitality jobs that accompanied her fashion career, and eventually left the style world behind.
Beginning as a barista, Yun quickly climbed the ladder to management posts. In a career-vaulting move, Thomas Keller brought her onboard in 2008 at Per Se as a concierge. She found herself well-suited to the acclaimed restaurant's exemplary standards of structure, teamwork, excellence, and VIP service, echoed throughout the Thomas Keller Restaurant Group. The role opened countless opportunities for Yun, including representing The French Laundry in Seoul for a high-caliber five-day event.
Yun packed up for the West Coast to be closer to family, joining The Restaurant at Meadowood in St. Helena, CA in 2013, as assistant restaurant director alongside Nathaniel Dorn. A year later, a promising GM opportunity brought her to Sacramento to join forces with chef Pajo Bruich in Enotria Restaurant, in an effort to garner Michelin's attention in the region. While she poured her heart into the concept and found an ideal working partner in chef Bruich, the restaurant's closure led Yun to a brief stint consulting for Rudd Oakville Estate. She reunited with Bruich at Michael Mina's Bourbon Steak and Clock Bar in San Francisco's Westin St. Francis, as its GM.
Chef David Kinch hired Yun in 2015, and shortly thereafter the restaurant attained its third Michelin star. While she doesn't take credit for 2016, under her leadership, Manresa has also attained three stars for 2017, 2018, and 2019, along with additional 2018 and 2019 accolades: AAA Five-Diamond Rating and Forbes Travel Guide Five-Star Awards.