Main content starts here, tab to start navigating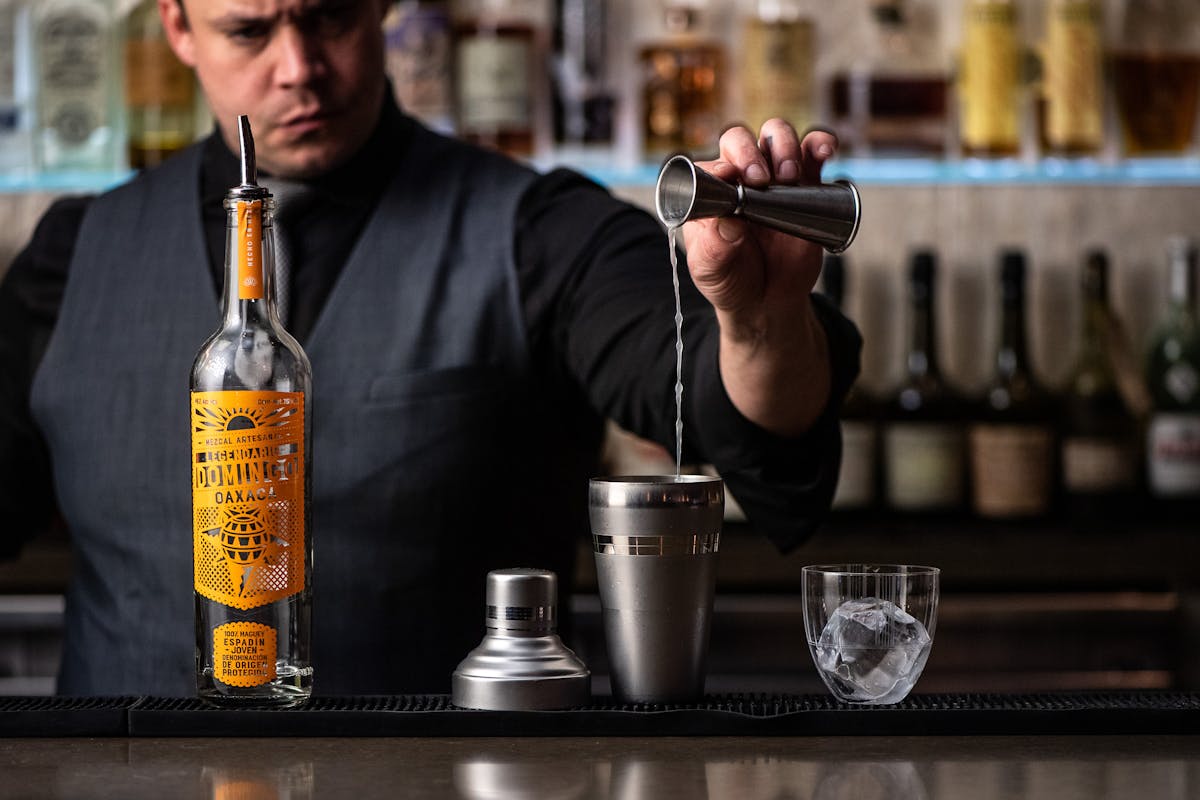 Jason Strich
Bar Manager
Bar Manager Jason Strich brings lofty standards of excellence to Manresa in Los Gatos, CA, presenting a bar program worthy of the restaurant's three Michelin stars. While leading a devoted team adhering to a constantly evolving menu, Strich develops every cocktail from glassware to garnish—including fresh ingredients and shaped ice, hand-cut in-house daily—fine-tuning each beverage to perfection while incorporating sustainable practices. Some drinks can take up to a year to develop, as Strich makes infusions and ages ingredients, adapts techniques from other trades, and finds produce at its peak to use in-season or to preserve for off-season applications. "I always carry a notebook around to write down ideas when they come to me—a garnish, presentation, or even a flavor profile inspired by the aroma of a special place," he says. He made one such house Amaro from foraged thistle and local botanicals, then barrel-aged it for six months.
Early in his career, Strich worked in volume bars and nightclubs, which taught him to quickly and efficiently learn a bar. His own competitive nature pushed him to innovate and excel, and a lifelong love for entertaining, a strong palate, and an affinity for logistics propelled Strich to success. The bartender took his first leadership role at Rasika in 2008, helping the Indian restaurant elevate its bar to critical acclaim.
Beginning in 2010, Strich also spent five years as the fundraising and events coordinator for D.C Craft Bartenders Guild, during which he planned and hosted D.C.'s largest black-tie cocktail event, Repeal Day Ball; planned and judged a citywide bartending competition, Rickey Month; consulted for the White House Correspondents' Dinner in 2012 and 2015; collaborated on Guerilla Drinks; and earned a feature in Capitol Cocktails, a locally published book.
Additionally, Strich joined Hank's on the Hill in 2012 as head bartender for a four-year stint during which he created new themed beverages for every week of the year and earned numerous awards, including Food & Wine's "Top 50 New Bars" 2013. He then partnered to launch Neal Place Tap and Suburbia, two outdoor seasonal bars—the first, a beer garden with 22 taps for beer, cocktails, and housemade sodas, and the latter a 1967 Airstream that Strich personally converted to house six frozen cocktail machines and 10 taps. Located in an empty lot in D.C.'s Union Market neighborhood, the space also hosted Brewers on the Block, showcasing more than 30 local breweries on-site.
After a decade in D.C., Strich came to Los Gatos, CA's Manresa in 2016, excited to revamp a drink menu for such an esteemed restaurant. "I want every guest to leave with a new respect for just how great a cocktail can be," he says.
Residing near Monterey Bay in Soquel, CA, with his wife, Leslie, Strich spends his spare time continuing to flex his creativity by designing and building furniture and bar tools. He also collects vintage barware and crafts custom aquaponic systems.