Main content starts here, tab to start navigating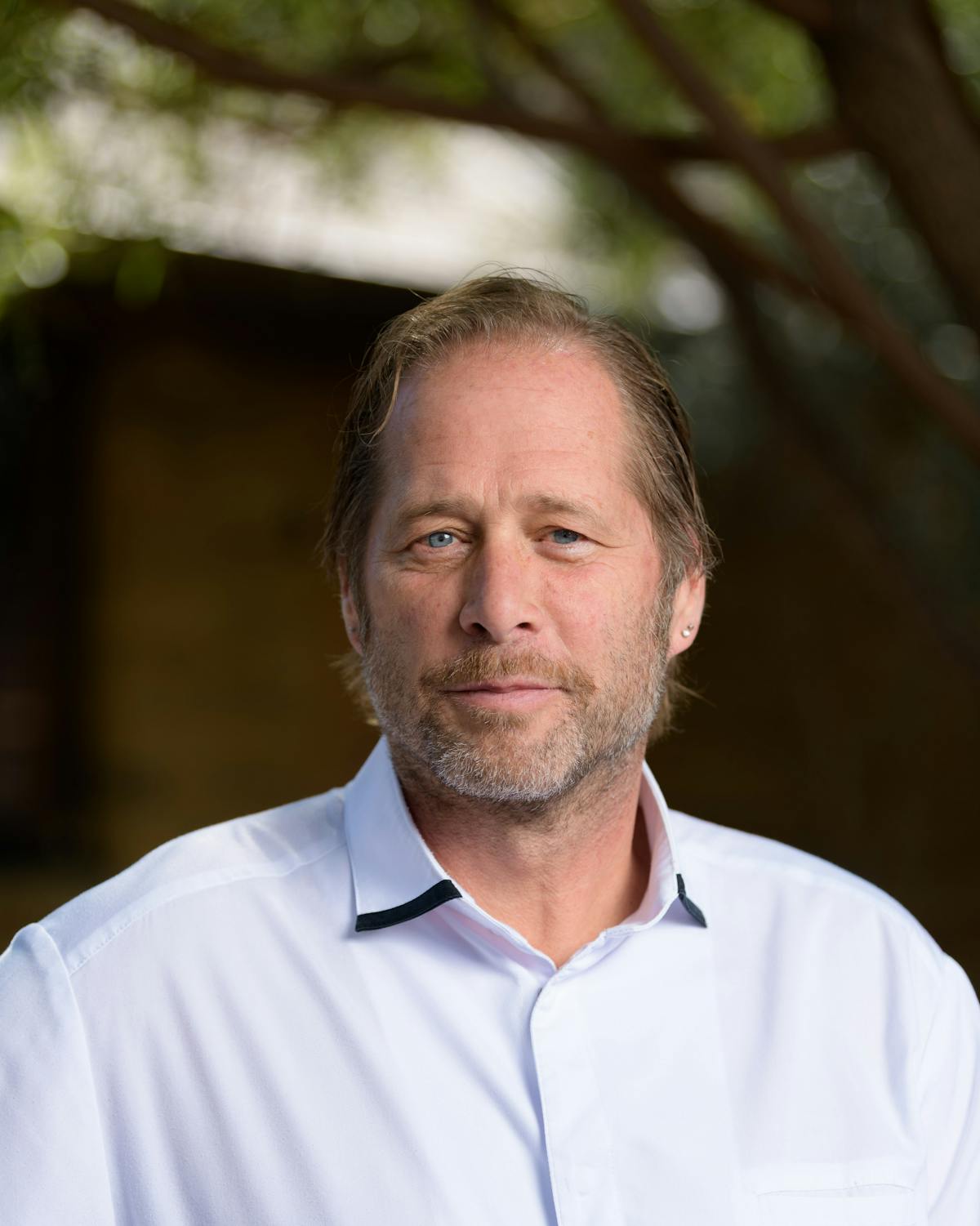 David Kinch
Executive Chef
David Kinch has forged a distinctive culinary career path leading to the opening of Manresa and putting him at the forefront of new contemporary California cuisine. Kinch's driving force for his daily work remains the satisfaction he gets from cooking. "Very simply, I love doing this," he says. "My great pleasure is people being incredibly happy with their experience at the restaurant." Kinch's culinary philosophy is fostered by the terroir, or the "sense of place" of the California Coast, and the kind of ingredient-driven cooking and modern technique he has studied around the world.
Although he was born in Philadelphia, Kinch was raised in New Orleans, a city with a rich and distinctive culinary history that had a lasting impact on him. His first job was in a restaurant kitchen at the age of 16 and from there he formally pursued a culinary career by enrolling at Johnson and Wales Culinary Academy in Providence, RI. "The only jobs I've ever had were in restaurants; I was fascinated by the culture of working in them," he recalls. "I knew early on that I wanted to have my own restaurant." After graduating, Kinch spent the next 15 years working his way up in the culinary world, completing stages at Michelin-starred restaurants in France, Germany, and Spain; working as a chef in New York; and as a consultant chef in Fukuoka, Japan. In 1993, he relocated to San Francisco and two years later opened Sent Sovi in Saratoga, CA. In 2002, he moved south to Los Gatos, buying the property that would become Manresa.
Kinch's other projects include Manresa Bread, which he launched in early 2013 at the Palo Alto farmers' market with Partner Andrew Burnham and Partner/Manresa Baker Avery Ruzicka. Manresa Bread has since expanded to several farmers' market locations and two retail locations (Palo Alto and Los Altos) including a separate commissary kitchen, which opened in late February 2015.
In 2013, he released his first cookbook, Manresa: An Edible Reflection, which was featured on the New York Times "Best Sellers List." His first casual concept, a New Orleans themed bar and restaurant called The Bywater, opened in Los Gatos in January 2016. That same year, he won an Emmy for his role in the PBS series "The Mind of a Chef." David lives in Santa Cruz, CA and enjoys spending time outside surfing and sailing.