Main content starts here, tab to start navigating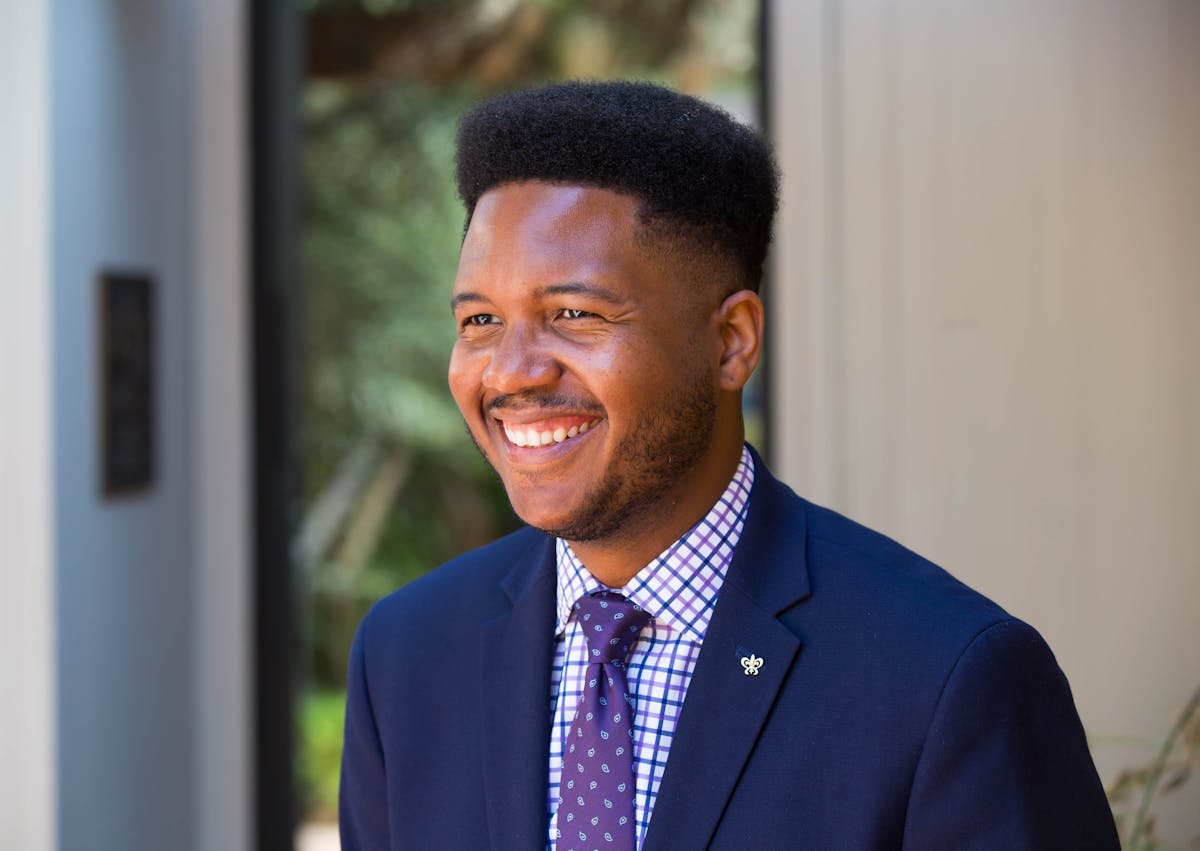 Christopher Harris
Assistant General Manager
With an appreciation for hospitality cultivated in restaurants in his hometown of Chicago, Assistant General Manager Christopher Harris brings extensive leadership to the renowned front of house program at Chef David Kinch's Manresa. Exuding professional grace and expertise, Harris upholds the three Michelin-starred restaurant's exemplary standards with not only the staff development, but also in service to the guests. "Working at Manresa feels like a culmination of my past experience and it's an honor to be working alongside such a seasoned team led by General Manager Jenny Yun and Master Sommelier Jim Rollston."
Like many who get their start in the restaurant industry, Harris
began his culinary career during college. While studying Vocal Performance at the Chicago College of Performing Arts at Roosevelt University, Harris joined the hospitality industry as a server to earn extra income, including at the fittingly named Opera restaurant.
As his food and beverage experience grew, he advanced from server to expeditor, gaining an appreciation for the restaurant industry. "It was really at Graham Elliot where I realized I could make a career in the hospitality industry," he explains. At Graham Elliot's eponymous two-Michelin-starred restaurant, Harris took on a role as captain, a role that required basic wine knowledge. Seasoned colleagues like sommelier Jaime Kluz took notice of Harris' innate wine intuition and began cultivating his wine expertise with classes and tastings—building up the foundation for Harris' successful career as a wine professional.
In 2012, Harris joined acclaimed restaurant Grace as an assistant sommelier for the opening team—where he continued his path of working at Chicago's Michelin-starred restaurants. In June 2014, under the tutelage of Master Sommelier Fernando Beteta, Harris became a certified sommelier through the Court of Master Sommeliers.
After two years at Grace, Harris took on the role of General Manager and Sommelier at Vie, Chef Paul Virant's contemporary American restaurant in the suburbs of Chicago. While honing his managerial skills with the staff and curating Vie's impressive wine list, Harris won Wine Spectator's Award for Excellence in 2015.
In 2016, Harris joined Chefs John and Karen Shields as Assistant General Manager and Wine Director at their dual concept, two-Michelin-starred restaurant Smyth and neighborhood bar, The Loyalist. During his tenure he was promoted to General Manager of Smyth, while continuing to curate Smyth's impressive wine list.
Inspired by the craftsmanship discovered at Michelin-starred restaurants, Harris then joined Michelin-starred Entente in 2018 to work with his friend and mentor, Elizabeth Mendez as the service and wine director. Here, he managed service operations for the restaurant, trained new front of house staff, and married his love of wine and operations by conducting monthly beverage and service training seminars.
After an unforgettable dining experience at Manresa in late 2018, Harris knew this was the team to inform the next stage of his career development. "That experience was the first in a long time where I was wowed." Manresa brought on Harris in early 2019 as the Assistant General Manager. The same year, he was recognized as a Jean Banchet Awards Best Sommelier nominee. Harris brings to Manresa a fresh, unique perspective on the fine dining industry—recognizing the importance of creating a bespoke experience for each guest.